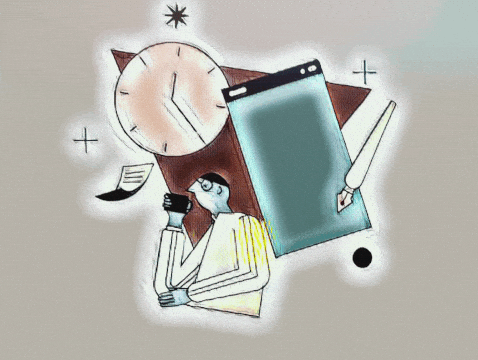 Get Boutique Agency Power & Professionalism
Many different situations and obligations can make it challenging to write original content. That's when you need a professional writer for hire. Content Done Write (CDW) offers professional content creation services tailored to your needs. We'll do our best to get inside your head and understand your expectations. We believe that by working with us, you'll be able to achieve excellent content success and increased online visibility for your business. Whether you need a blog or guest post written or a book that needs editing, we'll help you get the right content for your audience.
Keyword Research 
Save Time and Increase ROI. Finding the best keywords for your online content, especially SEO, is significant. We use tools like Semrush to find the best keywords for your online content. With our Keyword Research service, you don't have to waste time and focus on the wrong keywords. We'll take care of all the dirty work for you, so you can concentrate on what's important.
Site Content Audit 
CDW will help you build an inbound marketing strategy for your mental health or substance abuse recovery practice that will help you get more new patients and convert your existing website visitors into new clients. Whether you're just starting your SEO journey or have a sizeable existing website, you will benefit from this site audit. We'll identify and prioritize the highest-impact pages on your website for organic SEO by comparing the top ten results for any given keyword.
Article Writing 
Content Creation = Authority Establishment = Traffic Generation = Revenue Generation = Long-term Reputation and Branding. CDW writes resourceful, educational, and highly-visible articles for health care and mental health organizations. We create educational, informative, journalistic-style articles that will be indexed and ranked high in search engines. Our content is proven to increase your organization's exposure and readership.
Blog Posts 
Editorial content is similar to articles offering best practices, tips, opinions, research, and other helpful information that answers people's questions and needs. 
E-Newsletter/E-Zine 
Send your subscribers fresh and updated topics every day, weekly, or monthly. Great for case studies, testimonials, and to get referrals. 
Book Ghostwriting 
We work with your journals, conduct interviews by phone, in-person, or video, and agree to a non-disclosure agreement: flat-rate compensation or royalty-based compensation.
Whether you are an individual, a mental health clinic, drug and alcohol rehab facility, a nonprofit, a health care organization, a corporation, an author, a journalist, or a public speaker, we can help you achieve your goals by providing you with the expert ghostwriting services you need. We will write your book if you cannot. We will interview you if you are unable to. We can also ghostwrite for you or others in your organization. Our services are flexible. You make the decisions. You choose when you want our help and how you use it. 
Content Marketing/SEO Strategy, Planning and Consulting
CDW provides an expert alternative to your in-house copywriter for a fresh perspective, a second opinion, and the ability to streamline content or SEO strategy with broad objectives, ideas, recommendations, and advice. 
Relevance, Relevance, Relevance! Focus on increasing traffic and leads using relevant content. CDW is a full-service provider for focused strategic and tactical content marketing and SEO Copywriting. We create effective, long-term marketing plans to help you increase your leads and drive traffic to your website.
(Specialized Service) YouTube SEO
Not only will we develop the most relevant content to increase views and subscribers, but we will also optimize the elements that YouTube Search engines look at for recommendations, features, and results.
Keyword Research/Channel Positioning. We conduct frequent channel audits to determine what material works and what doesn't and what you can do to improve your channel's performance.
Analyze your rivals' views and subscriptions. Whether big influencers or tiny channels provide ground-breaking material, the video makers that matter to your channel will be tracked in real-time.
Get to the bottom of what's popular on YouTube. Based on viewer search traffic and competition, we will strike a balance between what is trending and what is not.
Boost click-thru (CTR). Measuring analytics can help me understand why specific videos aren't working well in terms of length, engagement, etc. Using Amazon's Image Rekognition API, we can see whether thumbnails affect CTR. For example, we may suggest if emotions, actions, words, etc., would boost clicks.
Extensive keyword (search term) research. People search YouTube for videos that pertain to a given entity, subject, or concern. YouTube keyword research is not the same as SEO for Google or Bing. We utilize two top-rated, YouTube-certified keyword research software to decide what material to generate that is searched daily and most relevant to your channel's aims.