How we get it done "write!"
1. Content Brief - Complete the online WritingPRO content brief. The brief takes only a few minutes to fill with details of your order.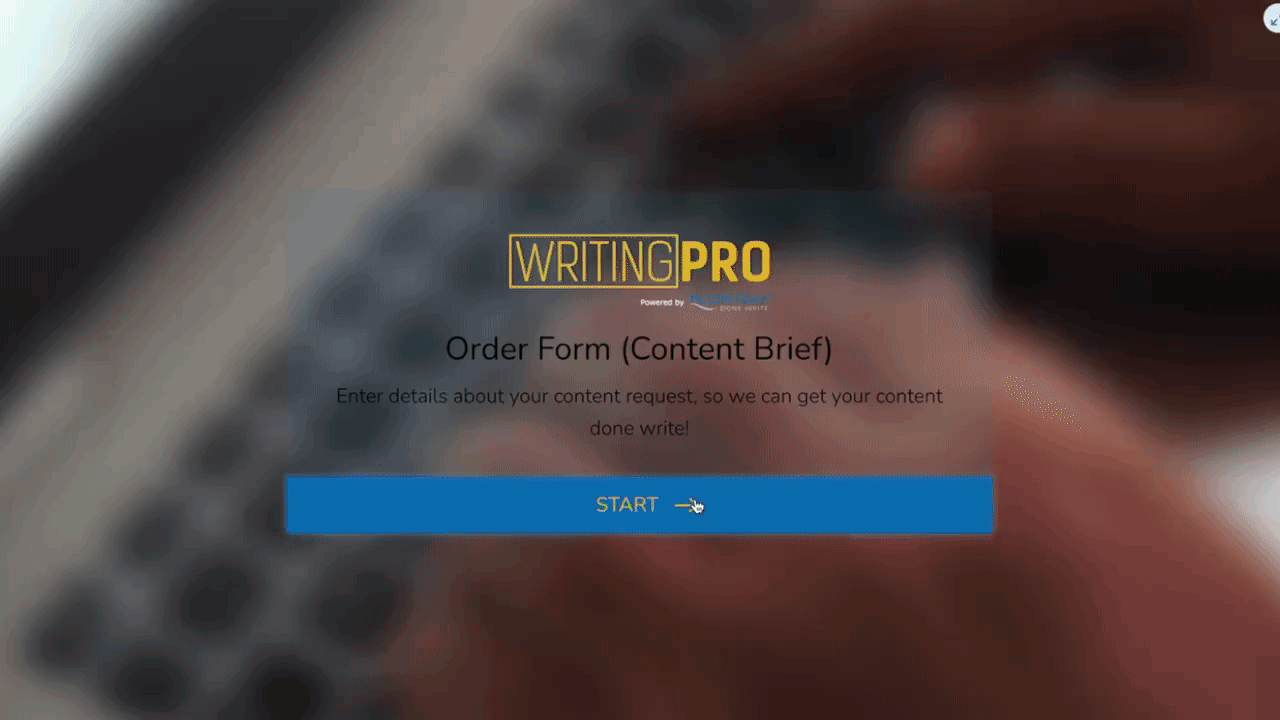 2. Deposit Required - No money is collected using the brief. You'll receive an estimated rate for the total cost of the content (and the required deposit amount; 50% of the total) based on the information you provide. Following your submission, you'll receive a confirmation that we've received your order with all your responses to the brief questions. Then, we will review the order and if we are able to fulfill your request, we will email you the finalized cost, ETA and invoice. If you approve the ETA and rate, upon receiving your deposit (one-half of total cost), production will begin immediately.  
3. Work Delivery - Depending on the delivery type (No Rush, Standard, Express or Urgent) you selected, expect the work to be delivered to your registered email on or before the ETA quoted. Pay the remaining balance on the invoice and enjoy your content!
4. Repeat as often as needed. Order content 24/7 - On-demand
Our Done Right Promise 
All content is work-for-hire. With integrity and commitment to my professional ethics, I promise to do nothing short of my best and produce high-quality content based on the explicitness of your content brief that you are satisfied with (or more than, whenever possible). To that end, Content Done Write will honor a maximum of two revision requests (at no additional charge, depending on the scope of the revisions required). 
Our Service Commitment to High-Quality Content Creation 
Regardless of the content's intended purpose, Content Done Write will try to employ certain optimization tools and resources whenever possible not limited to the following purposes:
SEO content grading
Semantic analysis
Contextual DNA
Search intent
Popular industry-related interests
Research-dependent content will be sourced from academic and peer-reviewed journals, government databases, public records, and any other relative and credible resources made available to Content Done Write through professional memberships and affiliations with exclusive permissions, rights, and access not limited to:
The Journal of the American Medical Association (JAMA)
The American Journal of Public Health
UpToDate
Wiley Online Library
Annual Reviews
Health Affairs
Academia
ResearchGate and others